Elements Rolling Papers
We offer Elements Rolling Papers  1.0 single wides, 1 1/4, king size, tips, 300 packs, Connoisseur king size slim with tips, 1 1/4 perfect fold and rollers for all sizes.
Local Marijuana Delivery Redding 420
Darkside Redding California 530-246-1773 or Darkside Red Bluff California 530-527-9700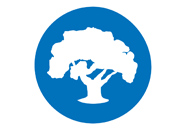 EARTH
Elements are made from natural earth friendly materials like rice and sugar without the use of harsh chemicals or burn agents. They burn with virtually zero ash except for the natural sugar gum turning into caramel as it burns. The earthly result? The best rolling paper known to man.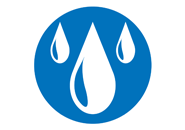 WATER
Each sheet is watermarked with our proprietary criss-cross watermark. This watermark helps prevent runs and allows for the smoothest and most even burn possible. Hold a sheet of Elements up to the light and you will see its beautiful watermark printed on the paper.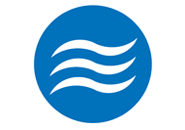 WIND
Elements rolling papers are 100% windmill powered. Our production for these beautiful papers takes place in a small town called Alcoy, in the mountains north of Alicante Spain. Alcoy is the birthplace of rolling papers (circa 1700).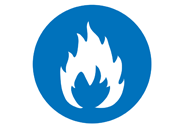 FIRE
Elements rolling papers are designed for the fire, and alas they burn with zero ash except for the caramel created as the sugar gum burns. This is a result of our proprietay criss-cross imprint. This special imprint helps prevent runs and maintains the smoothest burn.
The Darkside Blown Glass Pipes
We have been in business for 32 years now. The Darkside offers blown glass pipes, bubblers, stemless bubblers, inline bubblers, oil domes and glass nails. We have two stores to serve you, one in Redding, California and another in Red Bluff, California. Additionally you can find inside out blown glass pipes, one of a kind heady pieces,inside out silver and gold fumed color changing blown glass pipes, bongs, bubble bags – boldtbags, zippos, briar wood pipes, flags and more than you can imagine! We are the largest smoke shop for hundreds of miles.
The Darkside (Redding, CA.)
2032 Pine St
Redding, CA 96001
(530) 246-1773
The Darkside (Red Bluff, CA.)
840 Main Street
Red Bluff, CA 96080
(530) 527-9700
Connect with us on Facebook Redding or Red Bluff
Raw Rolling Papers
A rolling paper made from pure rice, pressed to make it ultra slow burning and incredibly thin. Then finished with just a thin strip of natural Acacia Gum.
Watermarked with a Criss Cross imprint. This special watermark helps prevent runs and maintains the smoothest burn. Elements are the premiere rice rolling papers. Slow burning and flavorless with a natural acacia gum. Elements burn with zero ash, except for a tiny line of residue caused by the gum turning into caramel as it burns (vegan).